Invisalign Clear Aligners – Lancaster, PA
A Straighter Smile Without the Hassle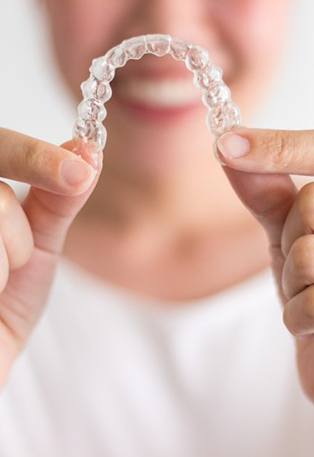 If you didn't undergo orthodontic treatment when you were younger, you may think you've missed the boat on straightening your teeth. However, that couldn't be further from the truth! You'll be happy to know that you don't have to rely on traditional braces to correct noticeable gaps and misalignment. At Dentistry for Life, we offer Invisalign as an alternative solution so you can maintain a confident appearance throughout your treatment. To find out if this orthodontic service is right for you, continue reading or give us a call today!
How Invisalign Works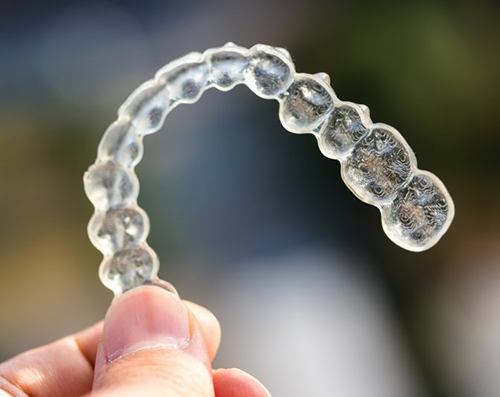 Unlike traditional braces, Invisalign uses a series of clear aligners to move your teeth into proper alignment. You'll wear each set for at least 22 hours a day and they'll shift a small section of your smile at a time until your pearly whites are in the desired position. Most patients are instructed to wear their set for two weeks before advancing to the next one. Throughout your treatment, you'll visit our office regularly to ensure everything is moving according to plan.
Indications for Invisalign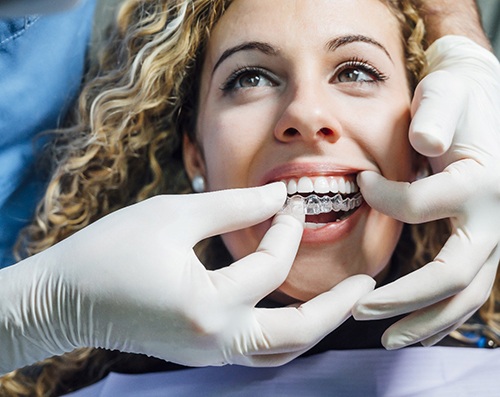 Invisalign has become one of the most popular orthodontic solutions because it can address several issues. Some of those include:
Crowded Teeth
Do you feel like you have too many teeth in your mouth? If so, you may have crowding issues. This must be addressed as soon as possible as it can interfere with your cleaning routine and increase your risk of issues like decay and gum disease. With Invisalign, your aligners can shift your teeth into a more ideal position.
Gaps Between Teeth
Having gaps in your teeth doesn't just feel unappealing – they can make you more susceptible to cavities and infection. That's because food particles can get stuck in the spaces between your teeth, leading to decay and bad breath. Luckily, Invisalign can push your teeth closer together into a healthier position.
Bite Alignment
Underbites, overbites, crossbites, and open bites are all types of malocclusions. These issues can place unnecessary pressure on your temporomandibular joint (TMJ) and potentially cause a TMJ disorder. The good news is that Invisalign can address these problems to make your mouth more comfortable.
The Benefits of Invisalign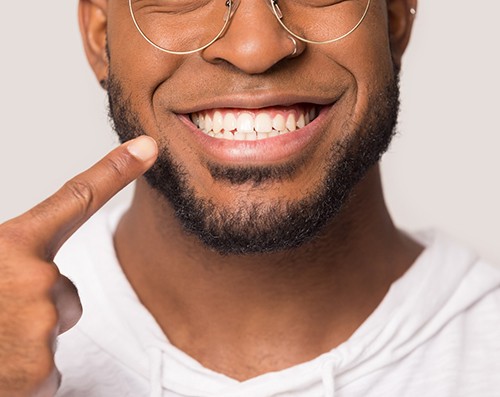 By choosing to undergo Invisalign treatment, you can look forward to several incredible advantages:
Faster treatment timeline
Discreet and confident appearance
Easier maintenance for better oral hygiene
No dietary restrictions
Fewer check-in appointments
How Much Does Invisalign Cost?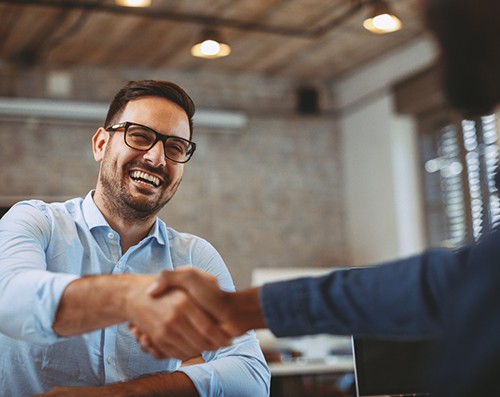 Because Invisalign isn't a one-size-fits-all treatment, it's impossible to provide an accurate cost estimate until you come in for a consultation. During your appointment, our team will review your dental history and assess the extent of your dental misalignment before providing a price quote. Rest assured – we'll also explain your financing options to help you avoid breaking the bank!