Restorative Dentistry – Lancaster, PA
Repairing Your Damaged & Decayed Teeth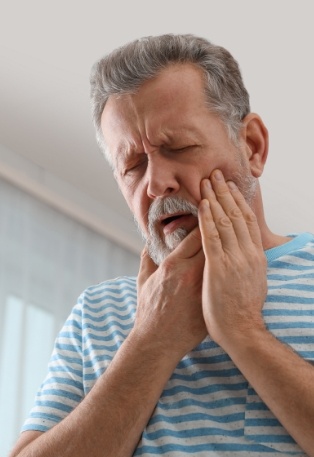 No one envisions their teeth damaged or decayed. When looking in the mirror, you want to see healthy smile staring back at you. Unfortunately, even those who are most diligent with their oral hygiene routine can suffer a cavity or facial trauma. This is why restorative dental treatments are commonly found in the list of comprehensive dentistry services offered at our dental office. Call us if you suspect you might need more complex care. We're here to deliver the best results possible and help you feel more confident in your smile through personalized restorative dentistry in Lancaster, PA.
Why Choose Dentistry for Life for Restorative Dentistry?
CEREC Same-Day Crowns Available
Digital Impression System Used for Less Mess
Decades of Experience Among Our Dentists
Dental Crowns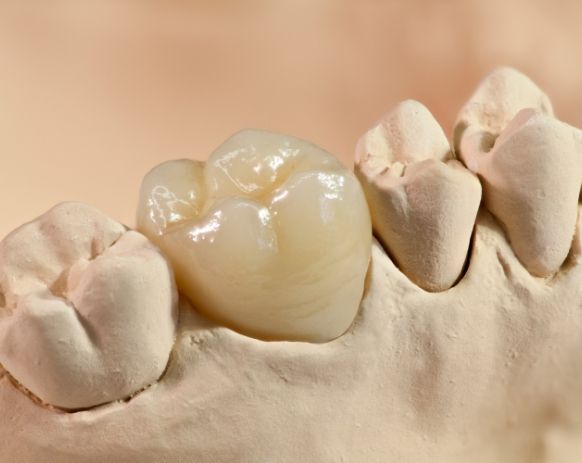 If you have a vulnerable tooth that has been plagued by decay or serious damage, a customized dental crown can be created to fit over the weakened tooth and offer optimal strength and functionality. You no longer need to worry about the structural integrity of your tooth because of the stability offered by these customized restorations. We'll make sure it blends in beautifully by using EMAX and porcelain materials, both of which generate healthy and natural-looking smiles.
Tooth-Colored Fillings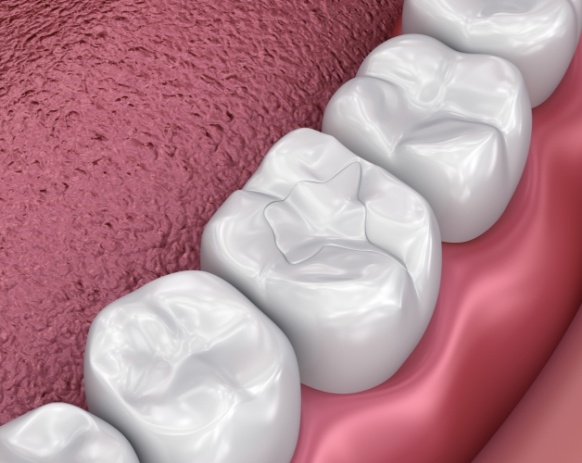 In the past, traditional amalgam was the only way to fill a cavity. Fortunately, that's no longer the case. With tooth-colored fillings, we can make it easy to help patients keep more of their natural tooth structure while also ensuring dental work blends in seamlessly. The tooth-colored composite resin easily fills in the area where the decay was removed, and the process takes only one visit to complete.
CEREC Same-Day Dental Crowns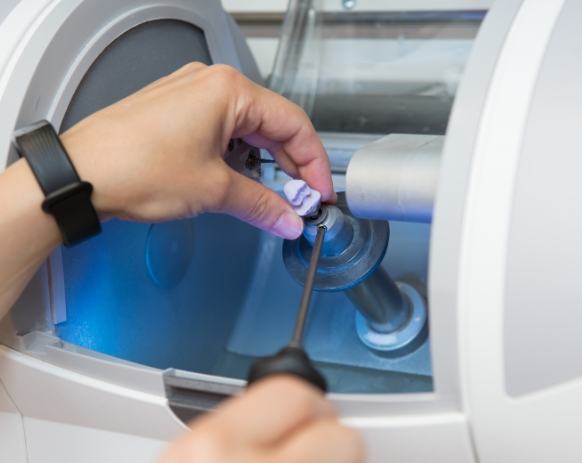 Receiving a regular dental crown typically takes two dental appointments because lab technicians need time to fabricate the customized restoration. We can shorten this length of time by requiring only one dental visit. Using our CEREC same-day crowns, we can easily capture images of your tooth and send them to the computer software that generates a three-dimensional model of the tooth. We'll make any necessary adjustments before sending it to the milling unit. Taking about 2 hours to complete the process, you can walk away with a new crown in just one visit.