Teeth Whitening – Lancaster, PA
Brighten Your Smile & Boost Your Confidence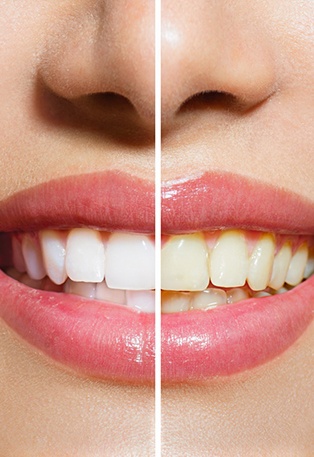 Dental stains occur naturally over time, so it is quite common for people to want to turn back the clock and achieve a whiter grin. Is that true of you? We invite you to visit our practice to talk about professional teeth whitening options in Lancaster. We offer both in-office and take-home services that have the potential to significantly brighten your smile and boost your confidence. Would you like to learn more about this aspect of cosmetic dentistry? Continue reading this page.
Why Choose Dentistry for Life for Teeth Whitening?
In-Office and Take-Home Options Available
Fast & Noticeable Results
Skilled & Detail-Oriented Dental Team
Who Is a Good Candidate for Teeth Whitening?
Teeth whitening can help many people who are dissatisfied with the color of their teeth. It might be right for you if:
Your teeth look yellow or dull due to the consumption of highly pigmented foods and beverages.
Your teeth have extrinsic (on the enamel) or intrinsic (deeper) stains.
You want to feel more confident in social and professional settings.
Your teeth are fairly healthy. If you have cavities or other oral health issues, they should be addressed before you move forward with whitening.
How Does Teeth Whitening Work?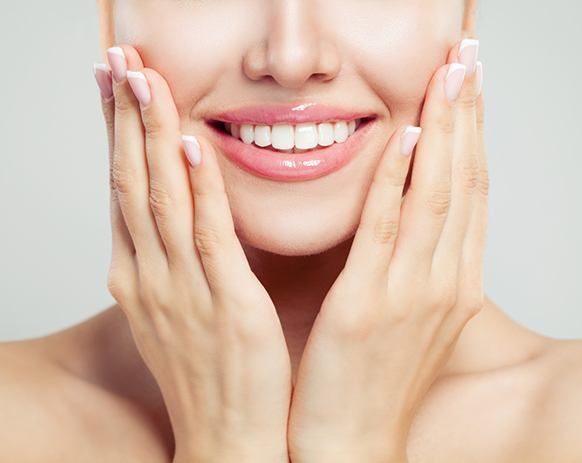 Teeth whitening uses a strong bleaching formula to penetrate the tooth enamel and break up pigment molecules, resulting in a smile that is several shades brighter than at the beginning of treatment. Here at Dentistry for Life, we offer both in-office and take-home whitening options from reputable brands. The one we recommend for you will depend on your unique circumstances. Here is an overview of how both types of whitening work:
Take-Home Teeth Whitening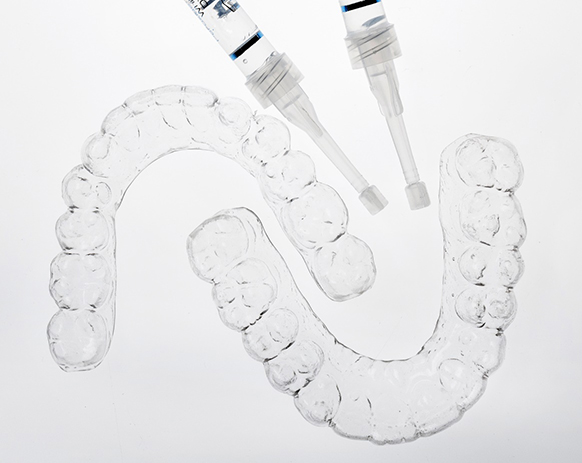 With take-home teeth whitening, we will give you either Phillips Day White or Night White, or KoR whitening trays. All you have to do is use the kit according to the provided instructions, and you can expect your teeth to become several shades brighter in approximately two weeks.
In-Office Teeth Whitening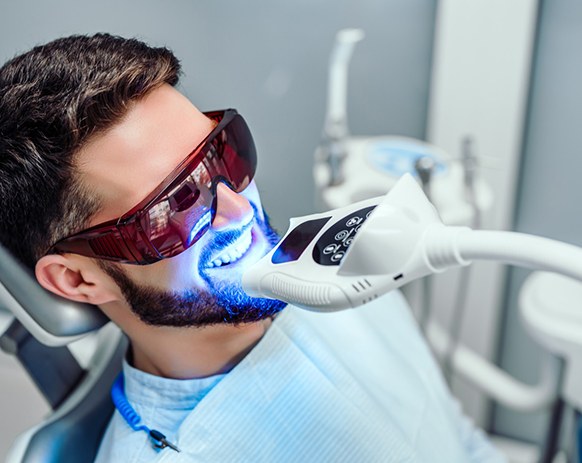 In-office teeth whitening is the most convenient and fast way to brighten your smile. A treatment can be completed in as little as one hour, making it the ideal option if you are soon going to attend a special event, such as a wedding or job interview. The Zoom! whitening system that we use employs safe and powerful ingredients.
Tips for Maintaining Your Brighter Smile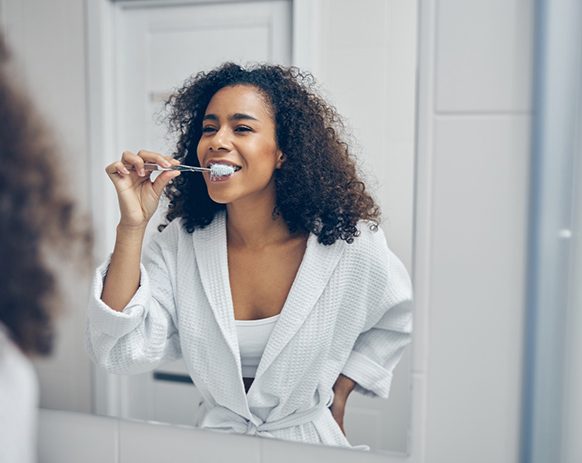 After your whitening treatment, your teeth will remain vulnerable to new stains. To keep your smile as white as possible for as long as possible, you should:
Use touch-up whitening treatments.
Minimize your intake of staining foods and beverages, such as coffee, red wine, and berries.
Stick to a thorough oral hygiene routine.
Do not smoke.
Visit us every six months for a thorough teeth cleaning.
Consume white dairy products to keep your teeth strong and minimize staining.
Understanding the Cost of Teeth Whitening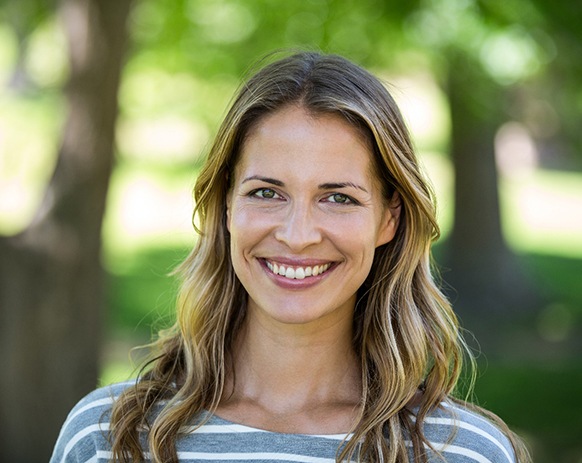 Can a more dazzling smile fit into your budget? The answer can depend on a number of factors, which you'll need to make sure you're aware of before you make any decisions. Our team will always be transparent about the costs associated with teeth whitening, and we can give you a reliable estimate to keep in mind while you're considering your options for cosmetic dentistry. Here's a brief overview of what you need to know when it comes to the price of teeth whitening.
Factors That Affect the Cost of Teeth Whitening
Some patients are able to get the results they want after a single whitening treatment. However, those with particularly severe tooth stains may need to repeat the process a few times to achieve their goals. The more treatments that your smile needs, the more you can expect to pay.
You may also have to account for procedures other than the whitening itself. For example, you might need restorative care to address cavities or gum disease before you can be considered a candidate for cosmetic dentistry. Furthermore, if you already have a crown or another type of restoration, it may be necessary to pay for a new one if you want your entire smile to have a uniform look.
Types of Teeth Whitening: What Do They Cost?
There are a few different ways to whiten your teeth. Here's a look at how each method compares in terms of cost.
In-Office Whitening: You can generally expect to pay somewhere between $400 and $800 for this type of whitening.
Take-Home Whitening: The cost of a professional whitening kit can vary based on the practice and brand, but it will usually be around a few hundred dollars.
Store-Bought Whitening Trays: If you visit your local pharmacy, you may find teeth whitening trays for less than $100.
Whitening Strips, Gels, & Toothpastes: You can think of these as "low-cost" whitening methods. A box of whitening strips could cost as much as $40 or as little as $20.
Inexpensive Teeth Whitening vs. Professional Teeth Whitening
The cheapest whitening method isn't necessarily the most effective one. In many cases, over-the-counter whitening products may simply not give you the results you want even after using them for a while. A professional whitening treatment tends to be more reliable and can make a dramatic difference in a short amount of time (typically two weeks for take-home whitening and just one appointment for in-office whitening).
Options for Making Teeth Whitening Affordable
You likely won't be able to pay for teeth whitening with a dental insurance plan, but you can apply for CareCredit financing to make things a little easier. Instead of trying to fit the entire cost into your budget all at once, you can instead pay in smaller installments that are easier to work with. Would you like to learn more about CareCredit and how to apply? Just let our team know!