Preventive Dentistry – Lancaster, PA
Keeping Smiles Healthy by Being Proactive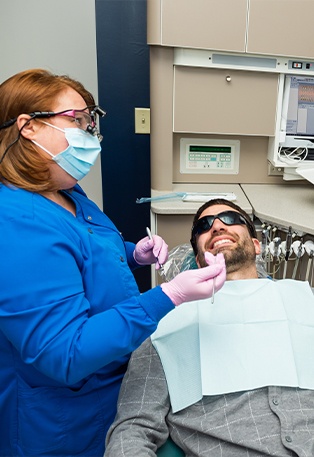 Brushing, flossing, and rinsing are essential components of a good oral hygiene routine, but you must also maintain regular dental checkups and teeth cleanings to minimize your risk of dental decay, gum disease, oral cancer, and other common oral health problems. With preventive dental treatments at Dentistry for Life, we can deliver timely care using safe and effective solutions designed to combat early signs of potential problems, giving you a better chance to enjoy a healthier smile for longer. Call us today to schedule an appointment for preventive dentistry in Lancaster, PA.
Why Choose Dentistry for Life for Preventive Dentistry?
Safe Digital X-Rays for Enhanced Imaging Diagnostics
Dentists with Decades of Experience
Compassionate & Caring Dental Team
Dental Checkups & Teeth Cleanings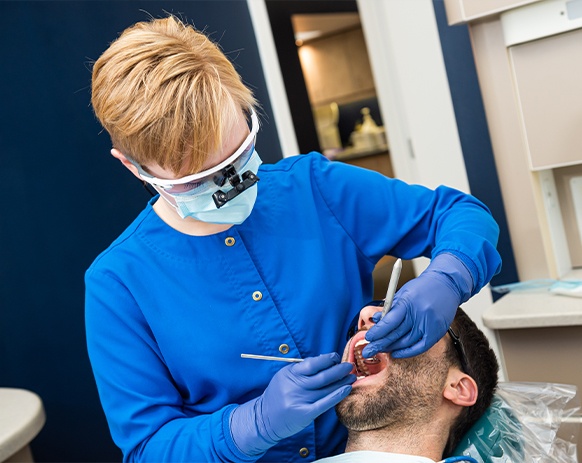 Regular dental checkups and cleanings are recommended every six months. This allows our team to not only check for decay, gum disease, oral cancer, and any damage to existing restorations but also, remove any hardened plaque and tartar to ensure a beautiful, healthy smile. These visits allow us to get ahead of problems before they worsen over time. We'll go over any necessary treatments as well as provide essential tips to help you improve your oral hygiene routine at home.
Fluoride Treatment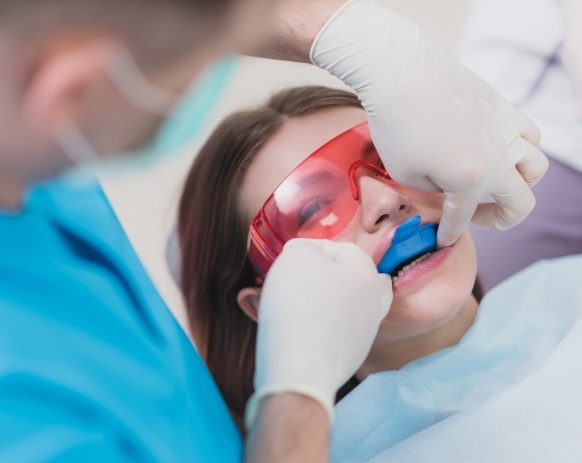 If you are prone to tooth decay and want to better protect your teeth from possible cavities later on, make sure to inquire about our fluoride treatments. While you may be exposed to it when drinking water or brushing your teeth, you may need additional help to strengthen your existing tooth enamel. During your regular checkup, we can quickly and painlessly apply it to the front surfaces of your teeth, creating a barrier between harmful particles and your tooth enamel.
Oral Cancer Screening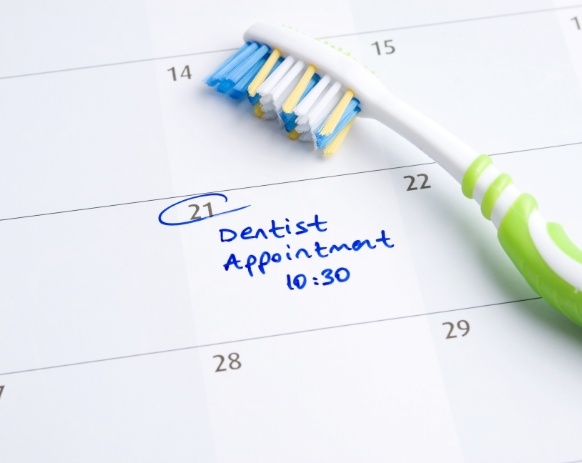 Taking the life of one individual every hour in the United States, oral cancer requires early detection. Without it, a person's chance of survival is slim. Fortunately, Dr. Herres and Dr. Votilla use the most current technology to detect any abnormal tissues.
Nightguards for Bruxism
Bruxism is a serious oral health problem that wears down tooth enamel and causes chronic jaw pain. Also referred to as teeth grinding and clenching, this bad habit can lead to frequent morning headaches as well. With the help of a customized nightguard, however, we can minimize symptoms and produce a more restful night's sleep. By wearing a custom-made oral appliance, your upper and lower teeth remain parted, preventing them from grinding against each other.
At-Home Dental Hygiene Products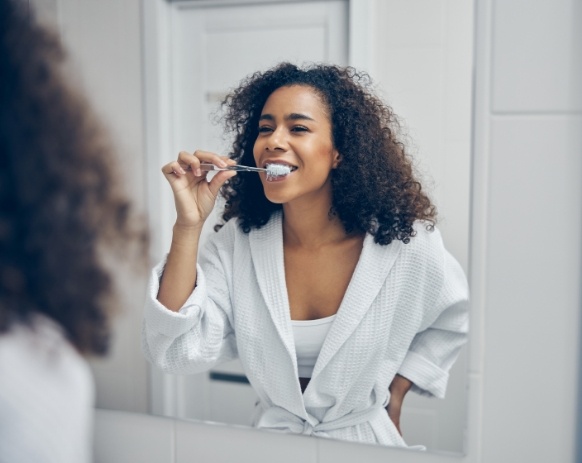 At Dentistry for Life, we are pleased to use the finest oral hygiene products and will always offer suggestions and tips if you are looking for the right solution to keep your teeth and gums healthier in between appointments. Not only do we use Colgate and Listerine, but we also sell Fluoridex and Prevident to help improve patients' oral health. In addition to those products, we keep Sonicare power brushes and Water-piks in stock for our patients to purchase. Many patients find this to be convenient and economical, as we pass along any specials or rebates that are offered through these companies.