About Our Dental Office – Lancaster, PA
A New Approach to Dental Care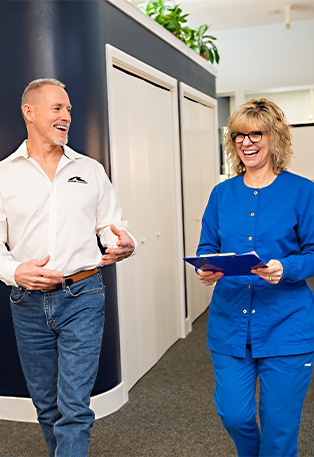 Dental patients tell us the dentistry we practice is unlike anything they have ever experienced. Through advanced dental science and a comprehensive, systemic approach to dental services, we significantly improve the oral health and overall well-being of those we care for. Our dental patients enjoy advanced benefits not typically available to Lancaster County dental patients.
Better Outcomes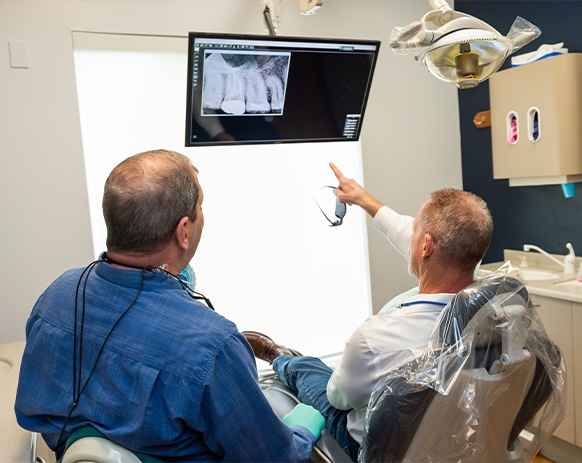 Through our experience, knowledge, and training, we ensure our patients receive better outcomes when visiting our dental office. This means we produce durable, longer-lasting, and better-looking restorations, crowns, dental implants, and other dental appliances. Using high-quality materials, patients can expect natural results that offer greater confidence and improved functionality.
Increased Dental Patient Comfort
A goal of ours is to deliver top-level comfort to our patients. By focusing on ways to reduce pain and discomfort as well as stress, we go above and beyond to exceed the expectations of everyone who entrusts us with their dental health. When sitting in the dentist's chair, patients can expect quality comfort the entire time, allowing for greater experiences time and time again.
More Dental Patient Convenience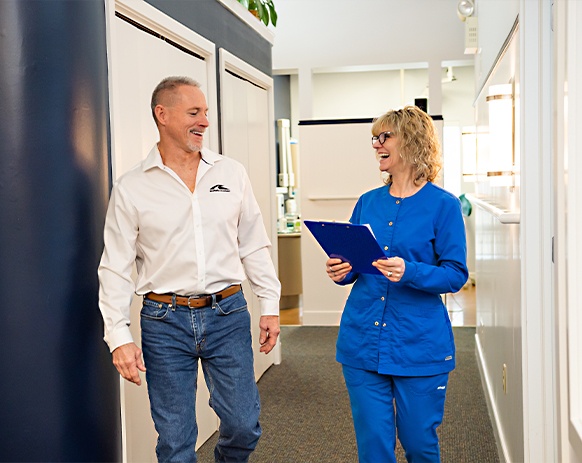 We understand time is precious to our patients, and we never want to disrespect that. This is why we are continually looking for ways to be more efficient in our efforts. Fortunately, there are new advancements in dentistry that also allow for greater convenience, one of which is one-visit crown procedures. With minimal waiting (during your appointment), no temporaries, and fewer dental office visits, patients can receive their completed restoration in a single visit.
Enhanced Life Experience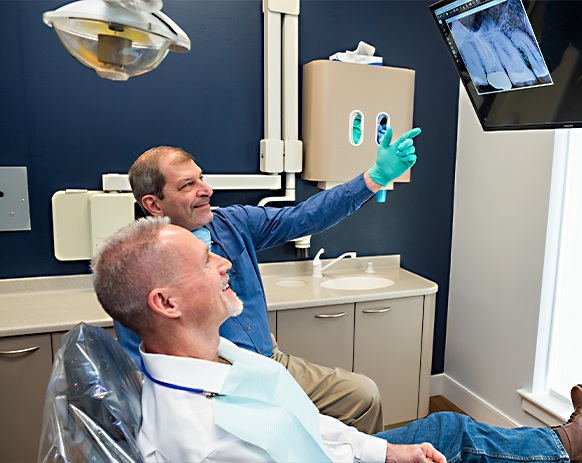 By choosing Dentistry for Life, an individual can expect to enjoy a better quality of life. Not only will the results achieved be long-lasting and offer greater functionality, but our team commits to ensuring the well-being of all patients. This should result in a reduction of post-op difficulties that can occur.
What is Fee for Service Dentistry?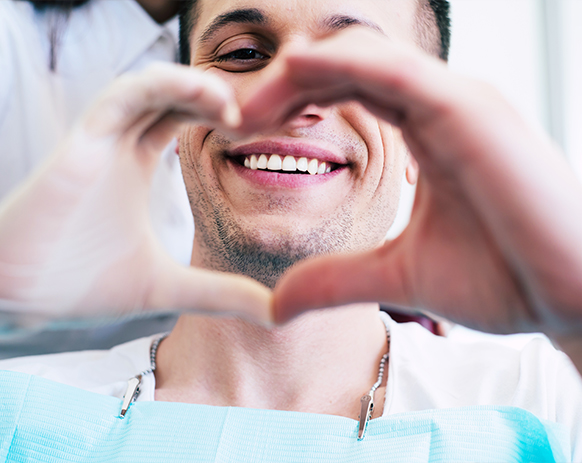 It is dentistry that provides patients with high quality, appropriate treatment for their individual needs in exchange for a fair fee considering the time, skill and materials required to provide that treatment. When you hear the phrase "fee for service" it may sound like a deterrent. It may even sound expensive. Does it mean cash only? Does it mean you can't use your insurance at all?
One of the biggest benefits of being a patient in a fee for service dental office like ours is that we aren't limited to offering treatment based on what your insurance company might cover. It means that we charge the same fees for all patients as opposed to having our fees managed and dictated by a third-party insurance provider. This allows us to utilize the highest quality, American made, labs and materials, rather than having to use lower quality labs and materials simply to meet the cost restrictions imposed by the insurance company. We don't believe in downgrading recommended treatment because of what the insurance company says they will pay for. We always recommend treatment that is best for the patient, and it is the patient's decision how they proceed from there. It's important to note that most dental insurance companies haven't increased their total dollar reimbursement since the 1960s. The obvious difference here is that the typical amount allowed per year of $1000 - $1500 went a lot further 60 years ago. Dental insurance used to be a valuable asset for patients. Unfortunately, over the years, dental insurance companies have imposed more stipulations, which often don't serve the best interest of the patient.
There is sometimes a misconception that you can't use your dental benefits if you choose a dentist that isn't on "the list." The truth is, most dental insurance companies will still allow reimbursement for care provided by an out of network provider, although it may be at a different rate. This doesn't make dental insurance bad. It can be incredibly helpful in certain instances. But you need to remember insurance companies have one goal – to make money. Our one goal, being fee for service, is to provide the highest quality dentistry for each patient's unique and specific needs. We believe there is value in the ability to choose the dentist that is best for you, rather than being limited to choosing from "the list" given to you by your insurance company.