Veneers – Lancaster, PA
Concealing Imperfections For a More Beautiful Smile
Smile imperfections can leave you feeling embarrassed and uncertain about your future. When stains, chips, broken teeth, and even gaps and misalignment cause you to question your appearance, you may feel as if your smile is too far gone for professional help. But the truth is that at Dentistry for Life, our team is here to deliver the cosmetic care you need in the form of veneers. As customizable restorations designed for your smile, we can transform your aesthetics, giving you the dream smile you deserve. Call us today to learn more.
Why Choose Dentistry for Life for Veneers?
High-Quality Materials Used
Personalized Treatment Plan for Each Patient
Digital Impression System Used for Less Mess
What are Dental Veneers?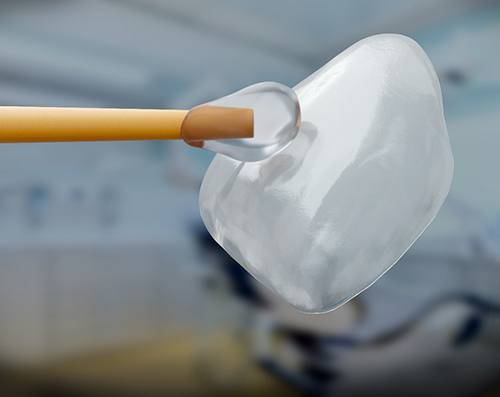 Individuals who have cosmetic imperfections can now seek a truly transformative approach known as dental veneers. Customized to each patient's unique needs, these thin sheath coverings are designed to conceal all types of flaws, including chips, cracks, stains, discoloration, misshapen teeth, misalignment, and even gaps. It takes only two appointments to see results, and they are deemed permanent, as a small amount of tooth enamel must be removed, which means the process is irreversible. With optimal care, veneers can last 10+ years.
The Process of Getting Veneers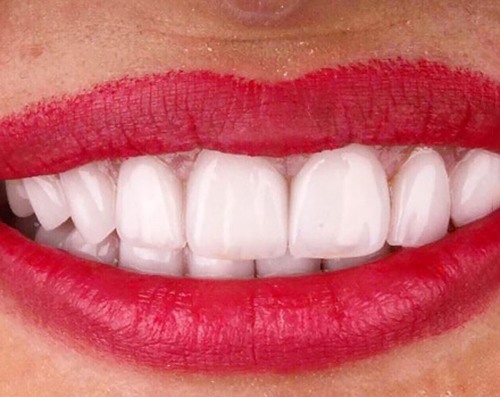 When choosing to have veneers put into place, you can expect to move through various steps to achieve desired results. First, we must ensure you are a good candidate for treatment before removing a small bit of enamel from each tooth receiving a veneer. When finished, we will capture digital impressions of your smile that form to create a three-dimensional model that is sent over to a dental lab.
There, lab technicians will begin to fabricate your new veneers, customizing them according to the specifications we provide. Your cosmetic dentist will then apply temporary veneers over your teeth that you will wear in between appointments.
Once your finalized veneers are ready, you will return to have the temporaries removed and your permanent ones put into place. Our team will use a gentle touch and artistic eye to ensure each veneer is properly placed to create a natural look and feel when finished.
The Benefits of Veneers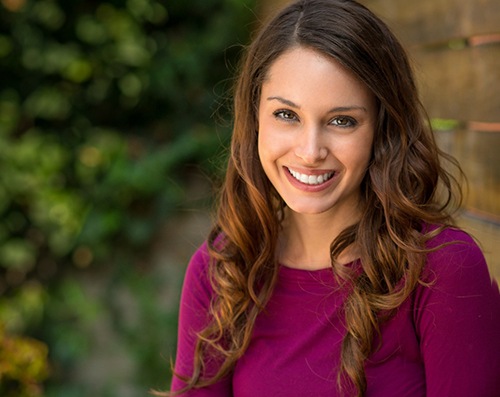 Cosmetic dentistry itself offers many great benefits, but if you are thinking about veneers to transform your smile, you'll be pleased to learn there are many unique advantages, such as:
Restorations that are designed to last a decade or longer with optimal care and maintenance
Teeth coverings that are non-porous, which means they cannot stain like traditional tooth enamel or develop cavities
Optimal stability and durability
Improved confidence and appearance
The ability to embrace more opportunities because of the way you feel about your smile